Regrow your hair with this hair growth treatment that actually works.
APRP's clinically proven formula will give you the results you want, unlike other hair products that just don't work.
APRP – Activated Platelet Rich Plasma is a three step medical treatment used to prevent hair loss and enable hair growth and regrowth.
First Step: Blood is drawn from the arm and put into a centrifuge
Second Step: Centrifuge is a machine that spins rapidly for about 10 minutes to separate fluids of different densities. Centrifuge separates your blood into
Third Step: The Platelet Rich plasma in injected into the scalp areas where the hair growth is needed.
APRP hair growth treatment has been proven to provide a permanent solution for balding men and women with alopecia, as well as women with female pattern baldness. In a survey conducted among women, after hair regrowth they felt empowered and their self esteem improved a lot.
Benefits of APRP Hair growth treatment
1. Stop Balding.
Stop balding today with APRP hair growth treatment for hair regrowth. The 3-step formula is a medically tested and proven way to stop the signs of balding and regain your head full of hair.
2. Minimally Invasive Treatment
Growing new hair has never been easier. With APRP's minimally invasive treatment, you can get the blood out of your arm and into a centrifuge. You'll be growing new hair in no time!
3. Saves Money
Stop spending hundreds on expensive treatments and try APRP for only $29 per treatment.
4. Hormonal & non-surgical treatment.
It's not just hair regrowth, it's a three step medical treatment that includes a hormonal and non-surgical approach. It is very different from other hair treatments.
5.Let APRP take care of your hair regrowth
Let go of all your hair loss worries. It is the highly recommended solution for people struggling with hair loss, thinning, or balding. The Activated platelet rich plasma from your body is taken to the scalp area that needs hair regeneration and injected deep into the scalp. You can see a noticeable change in your hair growth in 30 days.
When you are ready to stop losing hair, APRP is the solution.
Hair Transplant Treatment- Nano Graft FUE
Research shows that losing hair at a young age or even mid-age can affect your personal and/or work-life performance.
Some of the psychological impacts of hair loss include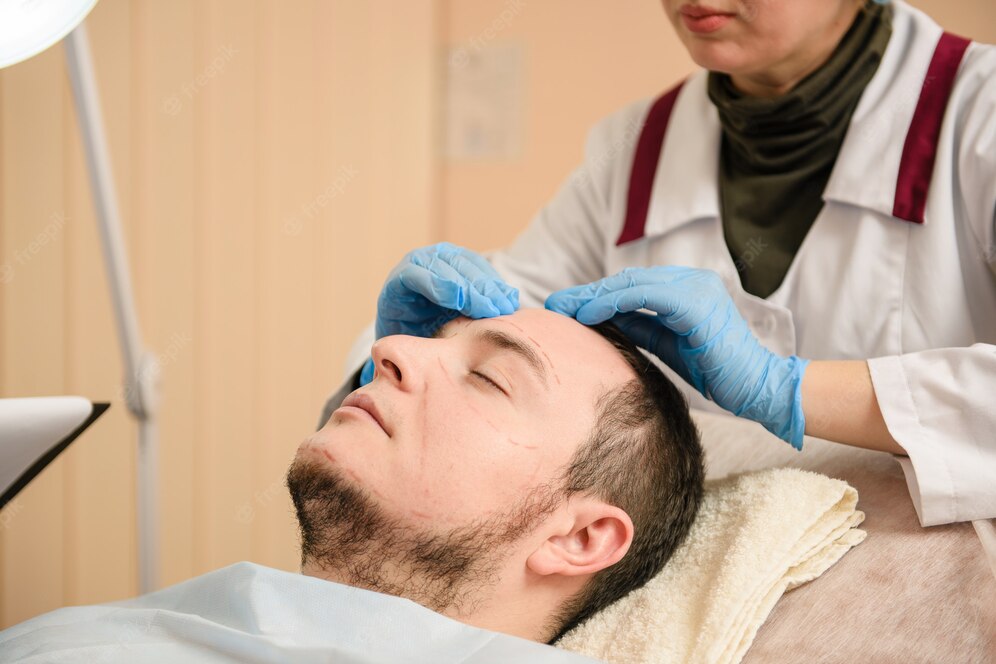 Now with the growth of cosmetology procedures which are safe and secure, you can opt for hair transplant treatments with a reputed cosmetology clinic like BM Cosmetics.
Hair Transplant Treatment Vs. Hair Growth Treatment!
First, you need to understand the difference between hair transplant treatments vs. hair growth treatments.
Hair transplant treatment involves surgically moving hair from one part of the scalp to another. It is typically used to treat hair loss or thinning in men and women. The procedure involves removing hair follicles from a donor area on the scalp and transplanting them to the area experiencing hair loss or thinning.
Hair growth treatment, on the other hand, refers to treatment that is designed to stimulate the growth of new hair. This can be achieved through various methods, such as the use of medications, laser therapy, or topical products. Hair growth treatment is often used in conjunction with other hair loss treatments, such as hair transplantation, to enhance the overall effectiveness of the treatment.
How hair transplant treatment is done?
Follicular unit extraction (FUE) is a procedure for transferring hair follicles from your skin to another area of your body where there are fewer hairs or where they are missing.
FUE is more popular than the Follicular UNIT transplantation procedure (FUT), as the FUT method led to the hair plugs look.
In FUE, cosmetology surgeons use micro punches to extract single hair follicles and move them to another part of area where the hair needs to be placed. This method leads to no signs of extraction.
Benefits of Nano Graft FUE Hair Tran4-hour Treatment
FUE procedure doesn't demand you to get admitted in the clinic. You can go home after the consultation of cosmetologist once the procedure has been completed.
It takes about 2 to 4 hours of multiple sessions over the course of several days depending upon the area and volume of hair transplantation needed. In certain cases, the session may last from 10 to 12 hours.
FUE procedure doesn't demand interrupting your daily routine too much but immersing in the area of water or doing any rigorous exercise for about a week is prohibited.
So… what are you waiting for?
Join 500+ confident vibrant individuals who have taken the hair transplant treatment with us.
Book a Free Consultation with Our Cosmetologist right away.