Who We Are
BM Aesthetic Centre | Best Plastic and Cosmetic Surgery Clinic in Chennai
Say goodbye to your imperfections with BM Cosmetic.
Welcome to BM Cosmetic. The place where some of Tamil Nadu's finest experts come together to improve people's lives.
Situated in Nanganallur, BM Cosmetic is a NABH-accredited Aesthetic centre and Best Plastic and Cosmetic Surgery Clinic in Chennai that provides an extensive range of plastic, cosmetic, and dental procedures. With over 2 decades of combined experience, our experts will make sure you leave BM Cosmetic as a completely new and confident person.
Our sprawling 10+ room facility features the latest in technological innovation to offer only the best to our patients. Our world-class facility is designed with our patients in mind, relaxing and inviting, and supported by friendly staff.
BM Cosmetic, your gateway to a healthy, attractive, and confident you.
Plastic Surgery Clinic in Chennai
The surgeons at BM Cosmetic have extensive experience in reconstructive surgery. Our Plastic Surgery Clinic in Chennai have the Expert Plastic Surgeons in cosmetic breast surgery, liposuction, and skin crafts with proven results. We have certified reconstructive surgeons who have the best treatment plan and excellent medical care. We are committed to providing our patients with the best care. Our goal is to help the patients to be more beautiful and feel confident. We provide personalized plans based on your goals and needs. BM Cosmetic, the best plastic surgery clinic in Chennai, can help you uplift your self-esteem and confidence.
Cosmetic Surgery Clinic in Chennai
BM Cosmetic is a cosmetic surgery clinic in Chennai has experienced doctors. There are skilled cosmetic surgeons who have undergone intensive training with top-notch medical services in BM Cosmetic. Our doctors are trained in the most constructive edge techniques. Our cosmetic surgery clinic in Chennai has specializes in performing cosmetic surgery for those who need it.
Performing advanced treatments and handling the patient with care is our priority. We make people better versions of themselves. Our doctors are experienced in microsurgery, hand surgery, maxillofacial surgery, Handheld Doppler, hand fractures, and vessel repairs. We understand your concerns and make it our goal to maintain higher standards in the industry.
Aesthetic Surgery Clinic in Chennai
We are empowering men and women to lead a successful life by making them look more attractive. Our aesthetic surgery clinic in Chennai has vast experience in providing excellent results with efficient surgical and non-surgical techniques. We are providing compassionate care to patients by putting their priorities first. Our Aesthetic Surgery Clinic in Chennai has the Expert surgeons have precise skill and compassion and can provide you with a pleasant experience. We are committed to enhancing your quality of life. We customize the goals for each patient based on their concerns. Our team has skilful doctors who can carry out various processes to treat your conditions and make you look beautiful.
Our Cosmetology Treatments and Services
Our Departments
Dedicated Services
Why Choose Us
Why Choose BM Cosmetic?
BM Cosmetic has been improving people's lives for over 10 years with cosmetic, plastic, and dental procedures.
State-of-the-Art Equipment
BM Cosmetic features technologically advanced equipment for safe and efficient procedures.
Convenient Location
BM Cosmetic is located in Nanganallur, an area close to the airport and well-connected with other parts of the city.
The City's Best Experts
BM Cosmetic has the best plastic and cosmetic specialists in the city, led by Dr. Rajinikanth (MBBS, MS, MCh, FAM).
Over 40 Specialist Treatments
BM Cosmetic specialises in over 40 surgical and non-surgical procedures related to body, hair, face, skin, dental, and anti-ageing for both men and women.
Hassle-Free Appointments
Book appointments, clear doubts about your procedures, and do more from the comfort of your home. We're just a phone call away.
Why Choose Us
What's Our Speciality
Need a Private Consultation?
Just Book an Appointment and get One to One Consultation!
Meet our team
Specialist Doctors
Medical head & senior consultant medical cosmetology, Learning and development lecturer.
Working Process
How it helps you stay Healthy
Had a good experience at BM Plastic Surgery. The service rendered is nice. All staffs take good personal care and keep checking regularly even after treatment Best choice to select this as my treatment as suggested by Dr. Rajinikanth
Archana
Clients
Dr. Rajini is an excellent cosmetic specialist I am overjoyed with the results of my procedure and would highly recommend his services to anyone who is considering any cosmetic treatment, Dr. Rajini exceeded my expectations and I could not be happier with the results! When I first made the decision to get treated I was naturally very nervous, but Dr. Rajini exuded such confidence and was so personable and warm he made me feel very comfortable under his care. Dr. Rajini as well as his staff before and after the treatment they were such an amazing group of people. I had anticipated the healing process to be difficult and lengthy, but it was actually quite short and surprisingly comfortable. The overall experience with Dr. Rajini and his staff was amazing and if I had the choice to do it all over again I would not hesitate
Santhosh
Clients
Congrats sir..tats really a great news to hear..keep doing it more we are capable to hold the first..once again wishes to you
Harini
Clients
Very good and keep up the same genuine, friendly and comforting behaviour 2wrds the patients Very good satisfied
Misha
Clients
BM Plastic Surgery is one of the nicest and the most advanced Med spa that offers the most unique and cutting edge treatments for their clients/patients. Their staffs are extremely friendly and most importantly knowledgeable about the treatment and explain the stages of treatment and the precautions to be taken post treatment. Like i mentioned earlier their treatments are all tailor made and i am huge fan of their Hydra Facial & their Laser Genesis. Their treatments have reaped huge benefits on me for which i received a lot of compliments among my friends & social circle. A special thanks to Dr. Rajinikanth who is the founder of the BM Plastic Surgery, who, took special care of me and made wonders to my facial appeal.
Mithun Moopanar
Clients
I have been a regular client to BM Plastic Surgery and my experience was very good there. Have seen significant change on my skin after taking BM Plastic Surgery treatment. And Dr.Rajnikanth he is just awesome the way he handles his clients and he has advised me to go for the dark circle treatment, dry skin & for the acne. I have taken the treatment for the above problems and his treatment was very useful. It's an Less chemical treatment. Referred my friends too to avail the services for hair and skin.
Varalaxmi Varahal
Clients
I had taken treatment from Dr. Rajinikanth. He has given me Laser Genesis treatment and derma roller treatment. Thanks to him, there is tremendous improvement & I almost cured
Jagadeesh
Clients
Simple to stunning, my looks transformed after the eye shine sittings at BM Plastic Surgery. Painful mornings to happy mornings today, only after your treatment for my kelloid. Thank you and your team for the exemplary work.
Anuradha
Clients
I would like to inform you that my daughter's scare on her face is getting better after the treatment undergone in your clinic. The ambience of the clinic was great , she dint get the feeling of undergoing any treatment. My children aged 7and 4 respectively, liked visiting the clinic, which never happened to any other hospitals. It was easy for me to bring her to the treatment. Thank you once again for making my daughter looking beautiful without much scar on her face.
Anuradha Durgasekhar
Clients
It was an awesome experience and as you promised it was very well executed by your staff. The clinic has verygood ambience and extremely hygienic. The facilities are very comfortable and the staff courteous. I will continue to come to your clinic and would recommend all my friends.
Jawahar Nichani
Clients
My treatment at BM Plastic Surgery has been a really exciting experience. The advanced equipment and excellently skilled staff provided an atmosphere of confidence and peace of mind. The personal care taken in helping me feel comfortable during treatment keeps me coming back for more. The well dressed staff and beautifully designed clinic gives you the feeling that you are in a foreign country. Their practice of cleanliness and use of disposable tools gives me a sense of relief. The time and effort taken by Dr.Rajini, the man behind BM Plastic Surgery, to make sure that every client is personally attended to, is heart warming. The location, varied backgrounds of clients who get treated there and the collaborative experience are just perfect. I would recommend it to anyone, especially because of their competitive pricing and quality services.
Amanda Doggett
Clients
I have signed up for hair laser removal on my body. The services offered and ambience is real good and hygienic. Doc rajnikant is extremely understanding and also extremely careful with giving suggestions since it all involves the beauty of skin. Been a month since I have been using the services and totally satisfied and I return to them with confidence. Thanking you BM Plastic Surgery
Aaliyah
Clients
The spa is beautiful and calming; I felt very relaxed. The staffs are amazing and friendly, warm and welcoming. It was very comfortable. I have gone through 3 sessions of Laser Genesis treatment, which I have 5 more sessions to go. I can see difference in my color before and after i took the 1st session, now I can see minute difference in my acne scars in good way. I hope will get better results in my future sessions of laser genesis. I will recommend BM Plastic Surgery to all of my friends and relatives.
Preethi .M
Clients
Its been a delightful 10months with u. The foremost aspect that I was impressed was about the appointments and the follow-up. Till date I've never waited for more than 5mins. The second is about my scare on the back of my head. What was once very clearly visible with a bump, is now gone. I can't even feel it when I touch. What's even more surprising is that I now have new hair coming up on the scare. Thanks to Dr Rajinikanth's expert PRP with micro needling.
C.A.Vijay Reddy
Clients
I am singaravel from chennai, past 10 months I am undergoing PRP treatment for my hair growth with BM Plastic Surgery. I like to take this opportunity to share my experience with BM Plastic Surgery and Dr.Ranjinikanth. First I would like to thank dr.ranjini to give me confident and suggest a best treatment for my hair growth. In 10 months of PRP treatment hair growth is very good compare to my old baldness. Dr.Ranjini is very friendly and very particular and clear about the quality and best treatment without any compromise. The staffs in BM Plastic Surgery are very friendly and helpful in all kind without any hesitation. Ambience are extraordinary compare to other centres in Chennai, will feel very happy and comfortable be in the centre.
Sing ravel. G
Clients
Just wanted to say thank you for your compassion and support during my visit to BM Plastic Surgery. Your skills as a cosmetic surgeon in my opinion are exceptional, i am very grateful for the quality of care i received from you and your staff , i am looking forward to seeing you soon
Raj T Aras
Clients
Just wanted to say thank you for your compassion and support during my visit to BM Plastic Surgery. Your skills as a cosmetic surgeon in my opinion are exceptional, i am very grateful for the quality of care i received from you and your staff , i am looking forward to seeing you soon
Nisha
Clients
I would personally like to share my overall experience about the treatment which I underwent in your clinic. It was indeed a wonderful experience and I am very happy about the outcome of the treatment provided by your clinic. Before I use to visit other reputed clinic but the result was just a temporary solution besides spending a lot. To be honest its really worth it and the best part is the staff member who are always happy to assist and address your queries. The credit goes to their leader Dr.Rajnikant, a really nice person who personally attends to the patients besides having trained staff around. I would definitely recommend this clinic to my friends and colleagues.
Shashi Kumar Meitei
Clients
I am happy with the service that has done by Dr.rajinikanth. I used to be fat and I had problems that not specify here. Once I met Dr.Rajinikanth I'm happy because now my problems are solved. BM Plastic Surgery, it's amazing to have in Chennai and staffs are so friendly just like Dr.Rajinikanth. Just bare little pain, you will got a lot more gain. Thank you.
Vignesh
Clients
Me Nireka, I had Hydrafacial last month my nose is complete smooth and awesome I went for many other skin doctors but not satisfied. I finally found Dr.Rajinikanth through a TV show and consulted him. He suggested me hydrafacial which will clean up my nose and remove all blackheads. I had two sittings and now my nose is damn smooth. They also suggested many tips to maintain a healthy skin.
Nireka
Clients
Hair is one of the main parts of a person's personality that a person notices about another person.…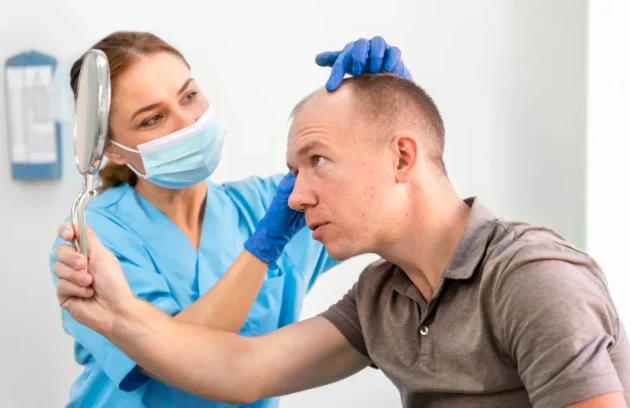 Losing your hair can ruin your confidence levels, but there is a great solution that can restore it:…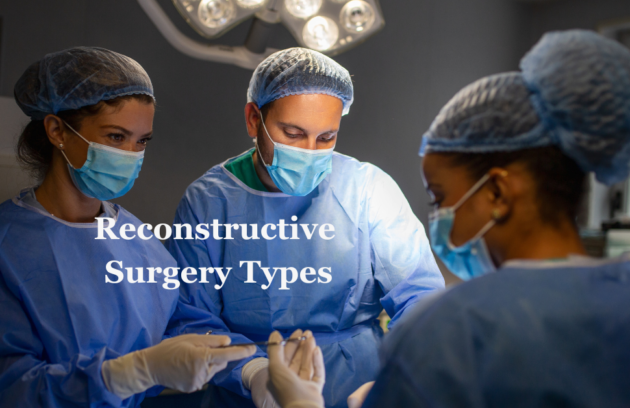 Reconstructive surgery types involves making changes to the body's structure or functionality. It mostly tackles those body components…